Work Wisdumb: My missives are typically directed toward the pool of potential candidates I court; however this months Newz is targeted to the decision makers; aka: hiring authorities.
All economic indicators indicate the recession is bottoming out. The details are available everywhere, so I won't bore you with the numbers. It's not going to be a rocket ride back to "greed is good" and every retailer will be competing for a a shrewder, keener and more discriminating consumer.
We'll all be learning to do more with less and efficiency and accountability will be the driving forces to bigger, better, blacker ink on the bottom line.
If you need a model, look no further than our new President and his administration. Get ready to multi-task, make the hard calls and most importantly be transparent. It's all about raising the bar for the team and hiring the best and the brightest while aligning them on your vision, values and mission.
It's a Herculean task, but the good news is there's a pool of talent hungry for the same kind of passion and courage of conviction that's coming out of our nation's capital.
If you're going for the gold, it's time to defrost that hiring freeze and get'em while they're affordable, mobile and motivated. Chances are if you don't one of your wise competitors will.
If you haven't automated the invoices, beefed up the back office system or put your labor scheduling on-line you're behind the times.
If you're not targeting franchise sales and just "taking orders" from the trade show, your competition is besting you. And if you're buying customers with another coupon instead of new products that pull on the consumers heart strings and wallet you can bet the other guy is beating you on the margins alone.
Pardon me atop my soap box, but I think it's time we all reached down and grabbed those boot straps for one more tug because the game is about to make a dramatic change. Are you ready?
1-800-Ken Loyd (536-5693)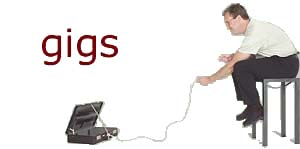 Gigs...Stuff is brewing so get ready and polish up that resume. Be sure to include a full address and don't rely on spell check to tell the difference between their and there or complain and compliant.
Director of HR ... my fourth search for this soon to be 800lb gorilla of their category. Generally speaking, it's a generalist role with a big dose of ER & recruiting. Big fat option package too!
A resume in Word or PDF format begins the process and as always I promise they'll never go anywhere without your prior knowledge. My email link is below and be sure to link up with me on LinkedIn too.
Cool Concepts: Deja-vu all over again, it's the return of "Burger Wars." From the down and dirty to feel good America's love for the greatest sandwich ever invented continues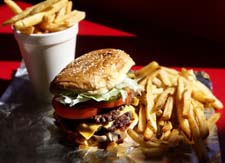 Five Guys (all with the same last name) Burgers and Fries boasts 400 locations for those of us who enjoy a little grease stain on a brown paper bag. For those of us on the left coast, compare them to In 'N Out.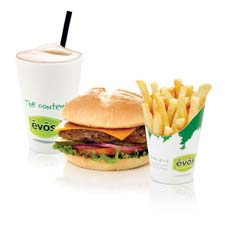 And on the other side of the fence sits evos and a politically correct organic format and winner of Greenopia's "greenest burger chain." Their small wares are made from corn and 100% recyclable. Very PC.
Other new and notables include Smashburger, a Colorado based brand that features Certified Angus Beef. And Elevation Burger whose organic grass feed beef and fries fried in olive oil create their differential advantage. The Counter continues to click along in the upscale category of "build it yourself" with over 50 different toppings...and beer!
They're all franchised and each has a unique flavor profile, demographic and price point appeal -- so it's hard to say if one will emerge as the 800 pound gorilla, but you can bet each in their own way will cannibalize BK and Mickey D's. To the victors go the spoils.
New to Newz..? if this is your first exposure to my pithy missives, welcome to my world wide web of work. I'm an executive recruiter for the restaurant and retail industries. My clients run the gamut from coast to coast and you'll find my placement footprints in marketing, technology, franchising, development, human resources, operations, finance and the occasional title that begins with C and ends in O.
Visit me at the web site below to get better acquainted.
1-800-Ken Loyd (536-5693)

Now, get back to work...!