Work Wisdumb: Right about now you're net worth is looking more like your not worth and your American Express card has magically transformed itself into your American Regrets card. With all that negativity I thought a little positive reinforcement might do us all bit of good.
The big question on everybody's mind is "how long." Here's a clue, the stock market bottoms about a year into a recession, and the average length of recessions since WW II is 19 months -- that math equals seven more months to go. I can live with that, especially since things begin to pick up before they actually "end."
Sales of existing homes rose 5.5% and new homes sales were up 2.7% in September. Some light at the end of the tunnel. Sales of existing homes here in California alone were up a whopping 65% for the same period.
And in the "Can't we all get along?" department the global financial community is working together to solve this dilemma. What a novel concept, working together...
So no, Chicken Little, the sky isn't falling; but prices are down (milk, gas, stock & real estate) and now's the time to gain market share and pick up some sweet real estate deals.
It's time for us all to grab a big piece of humble pie and remember: hot food hot, cold food cold, the customer is always right, it's great people that make the difference, work smart and all those other cliches. And there's one other quality that's key, we seem to have forgotten this one in our automated digital world, but let's not forget to also...work hard.
And now for something completely different...Ready to save a little coin? Switch your default search engine from Google to Blackle. For more about Blackle, click here. It's the PC thing to do.
1-800-Ken Loyd (536-5693)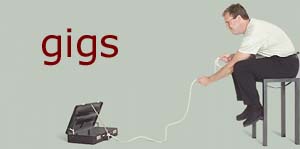 Gigs...The "square peg, square hole" paradigm just got tighter (I can't believe I just uttered the 90's cliche of "paradigm," however I have been reflecting a lot lately). So now's the time to stick to the knitting, do what you do best. Here a a couple of searches I'm working on.
Holy HR ... A "Cool Concept" find featured here some months ago, with an equally cool assortment of swirly goodness. A General of Generalists, an Evangelist of ER and an Organizer of OD. You'll be Directing the development of the culture, systems and touching the hearts of the operators.
El Presidente...I'm currently in a holding pattern as I write this, but expect to be re- igniting a senior level operations search for a quick service brand that's got "legs." In my most humble headhunter head, there are bushels of low hanging fruit operationally, a giant geography for expansion and two easily targeted audiences (one of whom remains untapped). Let's connect soon for an update.
Coming attractions...somewhere around the middle of November I expect to be engaged in two new assignments. So let me plant a few seeds in the gardens of Controllers and IT Directors. Dust off your dossier, especially if your anywhere near LA and have a little bit of multi unit ketchup in your blood. Stay tuned to www.kenloyd.com for details soon!
Cool Concepts:.You just gotta love that name, especially their tag line of "Neo Asian Fast Food." Matrix metaphors aside, this could be "the one" in the fast-casual sushi category to go national.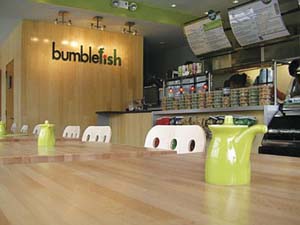 Bumblefish has a great brand and what appears to be a strong management team of first class Fortune 50 marketing minds. Healthy, hip and hungry customers are lining up.
Yats (New Orleans short for "where ya at) is one to watch. Six to 10 dishes from 4.50 to 6.50 guaranteed to fill you up and make you feel good.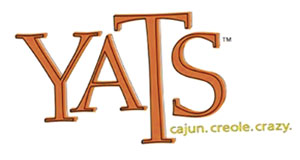 Chalkboard menus include gumbo, jambalaya, and the classic red beans & rice are a flavor full assortment that will dance on your palette. A refreshing change from sandwiches, pizza and chicken.
What's up in the world wide web of work... It's quiet, but after 18 years in the bizz and as a survivor of some crazy times, I'll remind you the harder they fall the stronger they rise.
My best guess is that this spring things are going to be scrambling, and those companies who maintain great marketing, customer service and products will experience a boom when the flowers begin to bloom.
Now I'll remind you I'm not an economist and I've traded in the bowl of jelly beans on my desk for one that's filled with Prozac. But as you've read here before, life & business are what you make it. Go do something wonderful and quit worrying about tomorrow.
New to Newz..? if this is your first exposure to my pithy missives, welcome to my world wide web of work. I'm an executive recruiter for the restaurant and retail industries. My clients run the gamut from coast to coast and you'll find my placement footprints in marketing, technology, franchising, development, human resources, operations, finance and the occasional title that begins with C and ends in O.
Visit me at the web site below to get better acquainted.
1-800-Ken Loyd (536-5693)

Now, get back to work...!