Work Wisdumb: Social networking sites are the latest component to your branding efforts. It's no longer satisfactory to just have a web site -- your presence needs to be present on MySpace, Facebook, Twitter , Flickr and LinkedIn.
The first three are digital versions of a watering hole or the clubhouse where we all used to hang out and share experiences while the last two are business networking sites that will connect you with professional colleagues. Both are invaluable to your company brand or "brand me." But there is a word of caution to bare in mind.
While company branding on these sites can be and is brilliant, the "brand me" (your personal information) is subject to viewing by anyone in the world...including the boss. So think twice about posting those pictures from the Christmas office party.
Company branding takes on a completely different role and is great for promotions, recruiting and new store openings. It makes you instantly "hip" and a member of the "digerati" and appealing to members of what I affectionately call the Alphabet Generations (X, Y, new millennial, etc.) who are now the most viable consumers in our economy.
LinkedIn and it's competitors like Plaxo are also great tools in the job search/research department -- you'll find jobs as well as detailed information about the people you'll be interviewing with.
They're great tools. Although like a sharp knife, they can be used for carving the Christmas ham or turkey, or corporate hari kari. Enjoy!
1-800-Ken Loyd (536-5693)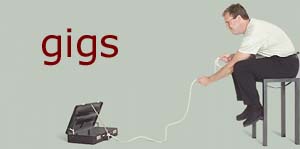 Gigs...The best holiday gift I can provide is jobs. So, without further delay, here's a look at who I' looking for:
Holy HR ... A "Cool Concept" find featured here some months ago, with an equally cool assortment of swirly goodness. A General of Generalists, an Evangelist of ER and an Organizer of OD. You'll be Directing the development of the culture, systems and touching the hearts of the operators.
VP Controller... Best to call me about this one . CPA required, retail + manufacturing experience a must. Based in the lower right hand corner of the country.
Predictable Purchasing... It's a purchasing manager gig that requires a little extra vision to tie seasonal marketing to the whole logistics/supply chain equation. A great vehicle for career expansion
Controller...Yet another opportunity to build the accounting department from scratch for a concept with 100 stores on their '09 development calendar.
Delicious Design Director...Eqaul parts right and left brain (creative/business) for a brand that will double their store count every year for the next five. A simple box, way cool fixtures and deep pockets. Architecture & CAD skills my top priority for someone with national roll out experience.
A resume in Word or PDF format begins the process for what I hope will be your best holiday gift of the season. I'm available and looking forward to hearing from you soon!
Cool Concepts:.. It's vegetarian, build it yourself, European, socially networked and coming to a corner near you.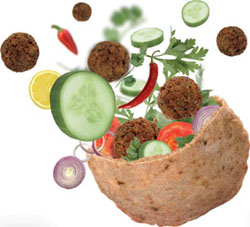 Maoz was born in Amsterdam and now has a US office. It's a simple box with a simple kitchen -- perfect for the grab 'n go consumer who's also healthy.
Oliveto is Mazzio's new incarnation of an affordable upscale Italian wine bistro with a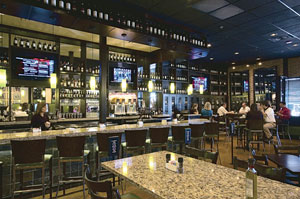 well designed kitchen. The concept appeals to young singles & empty nesters looking for a neighborhood spot to connect with friends.
What's up in the world wide web of work... The "quiet" of my last missive in November is now replaced with what is surely my busiest December on record. And while the news of our economy is somewhat dour, I'll take a constrain position and remind you that in today's world it's perception, not possession, that's nine tenths of the law.
Now is not the time to transition your career, it's not the time to go from Controller to COO or from a marketing gig into operations. Best to stick with the knitting and build your skill sets for 2010. Maybe Arthur C. Clarke was foretelling the future...?
And when it comes to the knitting on your resume be sure it includes a full address including a zip code, a personal/permanent email and phone number for confidential dialogue and data exchange. I'm looking at over 70 per day and you would be shocked at how many are incomplete, inconsistent and incorrigible. Apologies if I'm a little to preachy, but right now time is everything.
New to Newz..? if this is your first exposure to my pithy missives, welcome to my world wide web of work. I'm an executive recruiter for the restaurant and retail industries. My clients run the gamut from coast to coast and you'll find my placement footprints in marketing, technology, franchising, development, human resources, operations, finance and the occasional title that begins with C and ends in O.
Visit me at the web site below to get better acquainted.
1-800-Ken Loyd (536-5693)

Now, get back to work...!