Work Wisdumb: If you've been recently riffed, right-sized or otherwise rejected, fear not. Career recovery is right around the corner...as is our economic recovery.
I'm not an economist, but after 18 years of recruiting and as a survivor of three recessions, I can see the "righting" of the job market on the wall. (See the Gigs below). The economic indicators are in place and with all this "green" restaurant/retail stuff, so are the ecologic indicators. It's simply cyclical and this cycle has been a veritable cyclone. So not unlike things in D.C., things will emerge slowly and in a different shape.
Technology will play a key role: training programs on Podcasts and text message marketing have arrived. Transparency will manifest itself in accountability, after all now we've got the technology to track it. And finally, Timeliness will not tolerate yet another meeting where things get talked about instead of taken care of. Here's why.
There's a ton of cash sitting on the sidelines and consumers are just brimming with pent up demand that's been brewing since last October. As of this writing it appears the banks have turned a corner and the government's stimulus money has only yet begun to be applied...stay tuned, film at 11:00.
Your career and/or your company will get half the prize for just showing up, the other half goes to the folks who are already in the game of "3 T's" I described in the third paragraph. Buckle up, it's gonna be a wild ride come June.
1-800-Ken Loyd (536-5693)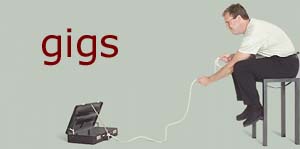 Gigs...For the last 90 days I've been in a bizz development hot seat courting new clients, resuscitating former's and keeping a close eye on some Cool Concepts. My list-o-leads is lengthy. I'm anticipating activity for the titles & locations below, no guarantees for when or if they'll be my search, but be optimistic just based on the potential!
| | |
| --- | --- |
| VP Marketing: CA | SVP Ops :CO |
| Franchise Sales: MA | Franchise Sales: CA |
| Director IT: CO | Director IT: GA |
| ? Marketing: FL | GC/HR: CA |
It's hardly a scientific sample, but note that marketing & franchise sales are predominate -- yet another bell weather indicator for employment. Awesome!
Director of HR ... my fourth search for this soon to be 800lb gorilla of their category. Generally speaking, it's a generalist role with a big dose of ER & recruiting. Big fat option package too!
A resume in Word or PDF format begins the process and as always I promise they'll never go anywhere without your prior knowledge. My email link is below and be sure to link up with me on LinkedIn too.
Cool Concepts (again) :Cool again, The Yard House keeps breaking all the rules and winning my "share of stomach" with 150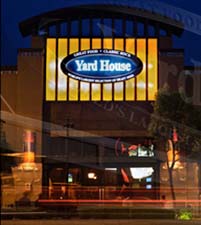 different beers on tap, a palette pleasing menu and a great customer experience. Very cool. VERY COOL.
He's baaaack! The brains behind Boston Market has another great find in UFood Grill.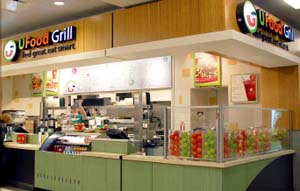 I featured this Cool Concept months ago and you'll soon see their brand in airports and hospitals via their franchise partner Aramark. Simple to operate, healthy to eat, easy to build. Get ready for the national roll out via a franchise push
What's up in the world wide web of work... Apologies for recycling former Cool Concepts, but this is one busy bizz dev recruiter behind this keyboard. And besides, they're still way cool.
Companies are hiring and their seems to be a restored sense of confidence / less risk averse attitude trickling through the candidate datasphere. You will have to be competitive, confident and compelling as your background must fit like a square peg in a square hole. There's little to no wiggle room in the job specs I'm seeing but the good news of hiring is the tip of the iceberg as opposed to the avalanche we've been dodging of late. Stay positive, dream big.
New to Newz..? if this is your first exposure to my pithy missives, welcome to my world wide web of work. I'm an executive recruiter for the restaurant and retail industries. My clients run the gamut from coast to coast and you'll find my placement footprints in marketing, technology, franchising, development, human resources, operations, finance and the occasional title that begins with C and ends in O.
Visit me at the web site below to get better acquainted.
1-800-Ken Loyd (536-5693)

Now, get back to work...!