Work wisdumb: Looking & Working...It's been said that the best time to find a new job is while you're still working. Looking & working at the same time breaches the morals & ethics of some...but since when did morals & ethics ever get in the way of doing what's right?
While company loyalty is admired, your first loyalty should be to "brand me." It's a business decision you have to make about a very personal subject. So it's best to operate from a frame of reference that's moving toward something instead of moving away from something.
Define what you want -- location, culture, compensation, job scope and what the long term plan for your career is...you have a long term plan don't you? After all , if you don't know where you're going you'll probably end up somewhere else.
Then it's all about marketing "brand me" and your campaign should include a two page resume, a targeted audience of decision makers, networking opportunities and a dedication of how many hours per week you're willing to commit to your campaign.
This is a full time job and it's best to separate it from you regular job as much as possible. Sign up for a new dedicated e-mail account and be sure to direct all calls to/from your cell phone.
Research is key, your resume needs to go directly to the person you'll be reporting to and be sure to cc: HR as a part of the process. You'll need to follow up with a phone call and be prepared to deliver a very compelling message either live or for voice mail -- keep it short and sweet and full of juicy stuff that inspires more conversation and ultimately gets you the interview.
Next month: Interviews are for wimps...
And now, for something completely different...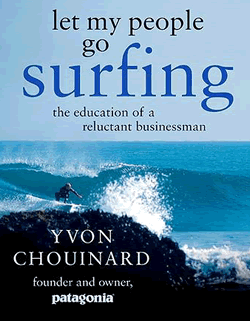 For those lonely nights in the hotel room or airport lobbies; this is truly some of best reading for anyone in a people driven business.
Gigs...here's a short list of current assignments I'm working on:
Director of Franchise Sales (3!)
Director (VP?) of Information Technology
Manager of Human Resources
Director of Training
More details can be found here. One of the Franchise sales positions offers a very unique opportunity to build your career -- a stepping stone that could lead to a senior level development role including real estate, construction and franchising. Better call for the inside scoop...
Cool Concepts...it ain't cool today unless it's ethnic or organic. No big surprise here, everyone knows today's consumer is more demanding -- they're bored with the everyday fare and long for something new and different to tantalize their taste buds and elevate their experience. Here are my picks for today's Cool Concepts:
Daphne's Greek Cafe: fast casual, in & out for under ten bucks and totally satisfied.
Tokyo Joe's: Sushi for the masses in an affordable and visually stunning format.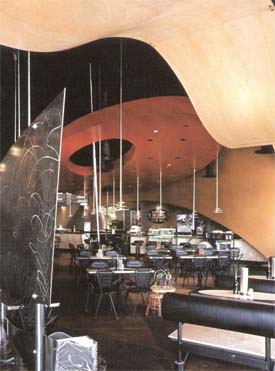 yourmusic.com: a dot com version of the old Columbia House whose time may be short lived, but I dig it.
1-2-3 Fit: a suburban gym for with an "every-man" appeal and an affordable franchise.
Pink Taco: need I say more? Infants with an attitude...check it out!
Those five should keep you busy for a while, I sincerely hope you enjoy the information.
A note from the author...On August 1st I'll celebrate 16 years as an independent "soul practitioner" recruiting the best and the brightest from coast to coast. I couldn't do it with out people like you.
Over the course of those 16 years my datasphere has grown from zero to over 50,000 contacts -- and I've now edited it down to a manageable 32,000 (+/-). The sad news is that the size of my MIA list --those people who didn't tell me when their contact information changed -- is bigger than I ever thought it would be.
So keep me posted on your whereabout's and whatupto's so that when that dream job lands on my desk I can find you. I can't make it any easier than this...
1-800-Ken Loyd (536-5693)

now get back to work...